Machining Profile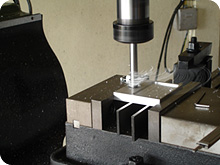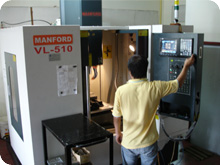 Our Precision CNC Machine Shop specialises in supplying high quality competitively priced machined parts with quick turnaround times to our customers in Asia, Europe and USA. Our precision-machined parts are used in the Aerospace, Automotive, Electronic, Instrumentation & Medical industry sectors. We are flexible, reliable and committed to deliver on time with the highest quality standards making sure that all work meets exact specification.
Let's consider the benefits of machining with us:
Fabricate and deliver the highest quality precision-machined parts at total customer satisfaction.
One off, small batch, and high volume CNC machining.
Sheet metal forming, welding and fabrication.
CAD facilities with all models / drawings communicated via email.
Reverse engineering, Prototypes & Design.
Jig & Fixture design.
Assembly and kitting.
Continually investing in new CNC equipment.
State-of-the-art inspection facility with full inspection report provided.
Skilled employees, Day/Night operating hours.
Shipping via UPS 3 – 4 days to customer's door.
We will send a full quotation within 1-2 days upon receiving your drawing package.
Machining Goals:
Compliance
International Standard
Continuous Improvement
Critical Dimensions
Zero Outgoing Defect
Total Customer Satisfaction:
Cost
Delivery
Quality
Service